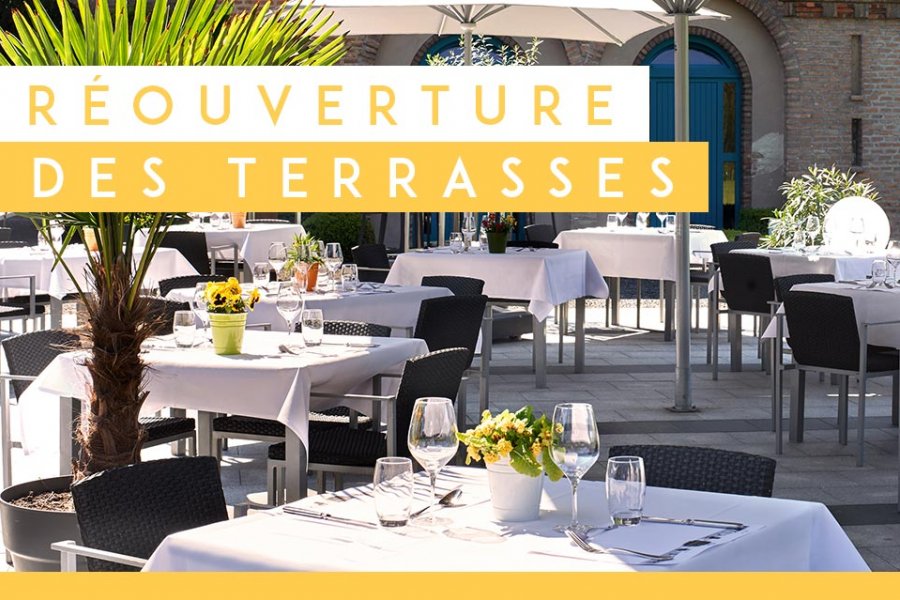 Reopening of terraces
Publiée le May 3, 2021
Now that the date of the reopening of the terraces is known, a new dilemma arises: what place to choose to live this long-awaited reunion?
As you have understood, we must not take lightly the great return to life before ! To support you in your research, we have prepared 5 reasons that prove that you must choose the terrace of the Restaurant du Kempferhof for your first outing !
From the terrace, under your eyes at 180 degrees, the spring nature and the course are open to you ! Ideal landscape to share a drink in peace
A rich and varied wine list
Let yourself be transported by the diversity of our wines, carefully selected, which will make you travel to the four corners of France
Our team, orchestrated by Bérénice Etiemble, our room manager, will be pleased to welcome you and guide you in this gourmet recovery
A selection of OFYR grills and legendary Kempferhof dishes
It's barbecue season! Equipped with an OFYR (a plancha brasero) and a rotisserie, our duo of Chefs will offer you refined and authentic products as a suggestion or on the menu
A 240m² terrace only for you
A reorganization of the spaces allows us to enlarge the terrace of 80m2 for this reopening. After long months of waiting, you will finally be able to reappear the flavors of a normal life with friends and family!
Interested? Book your table now :