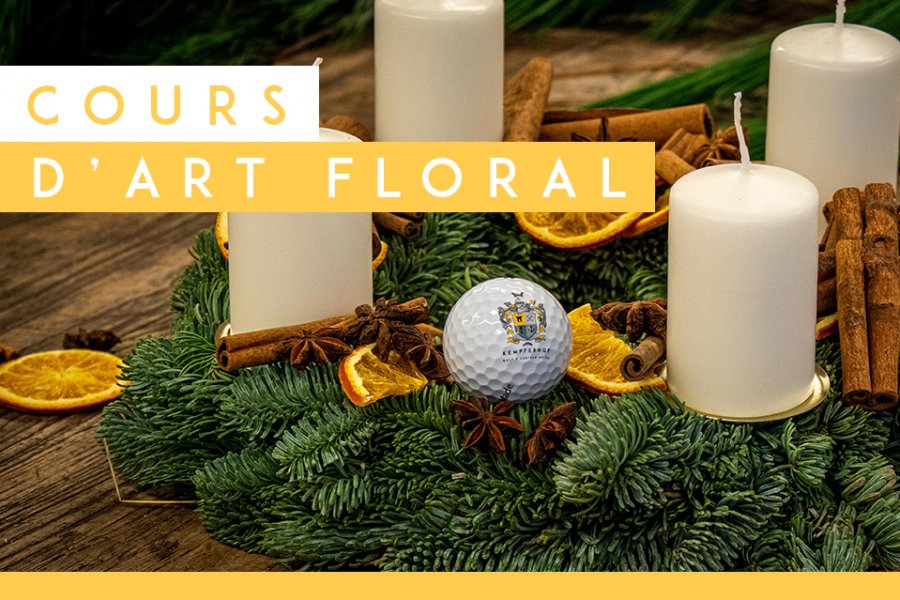 Floral art classes
Publiée le October 19, 2021
It's time to prepare for Advent and surprise your guests and family!
What could be more beautiful and more personal than presenting a magnificent wreath made by yourself during this
floral art class
? Take advantage of the advice of Bruno, our professional florist-decorator, and let loose in a good mood. It's time to let your artistic talents express themselves. Don't hesitate, sign up now!
What is the theme ?
Christmas wreath
When ?
Saturday 27 November
Where ?
Au Kempferhof
(351 rue du Moulin, 67115 PLOBSHEIM)
For who ?
This floral class is only for adults
What time ?
From 10:30 until 12:00
How many persons per session ?
10 persons
What are the prices ?
Adult session : 35€ per person
The results ?
Each participant will leave with his own realization
Book your session :