bouquet of the month
---
Treat well your loved ones or yourself by offering a vitamin bouquet
Brighten up your daily life with the new sunflower bouquet, delicately assembled by Bruno, our florist-decorator, in his artistic studio in the heart of Kempferhof!
35€ / bouquet (without delivery)

How can i place my order?
How to retrieve your order?
Orders can be retrieved directly from Kempferhof or delivered.

Our bouquets are created on the day of your visit. The colors may vary according to arrivals.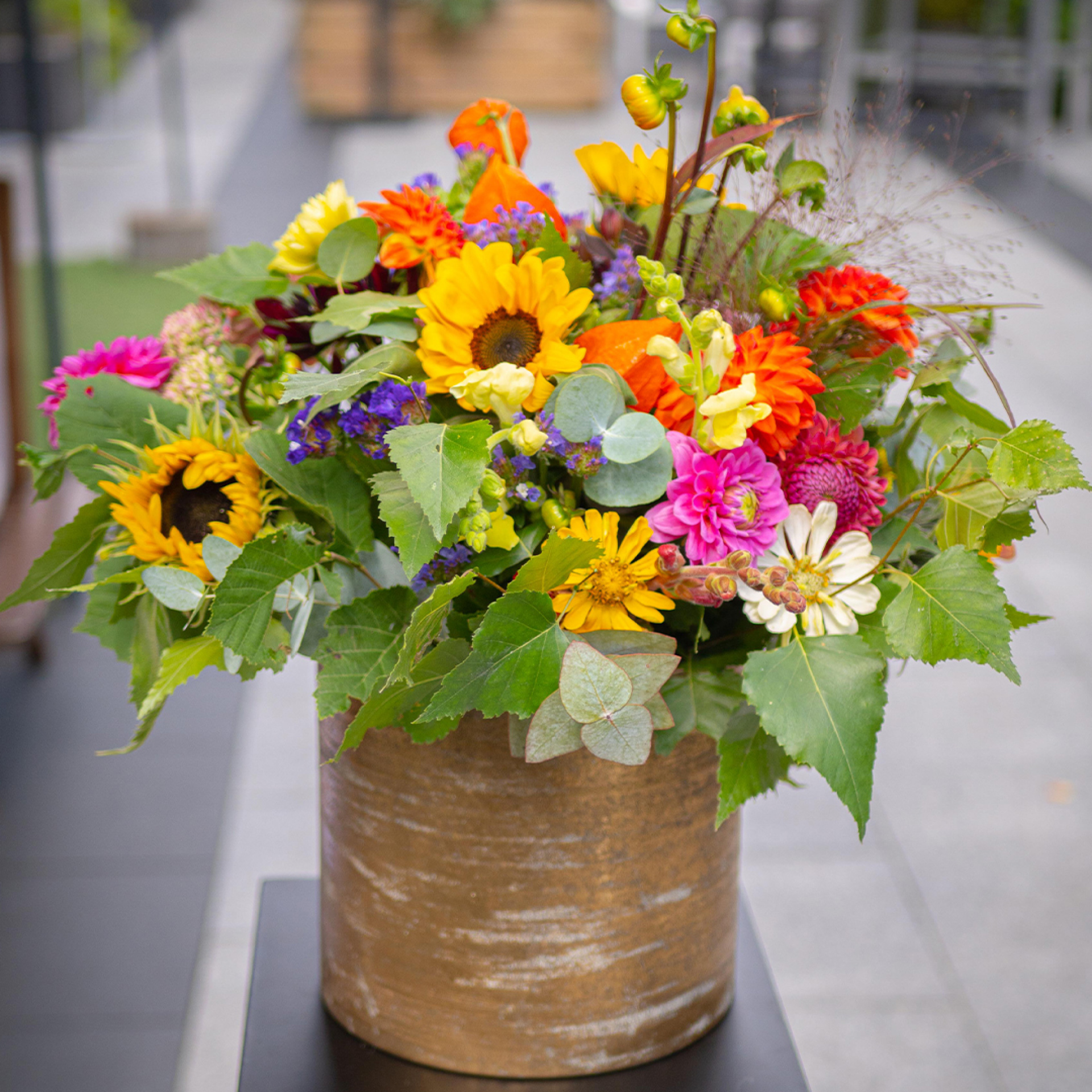 La Closerie du Kempferhof - Bouquet of the month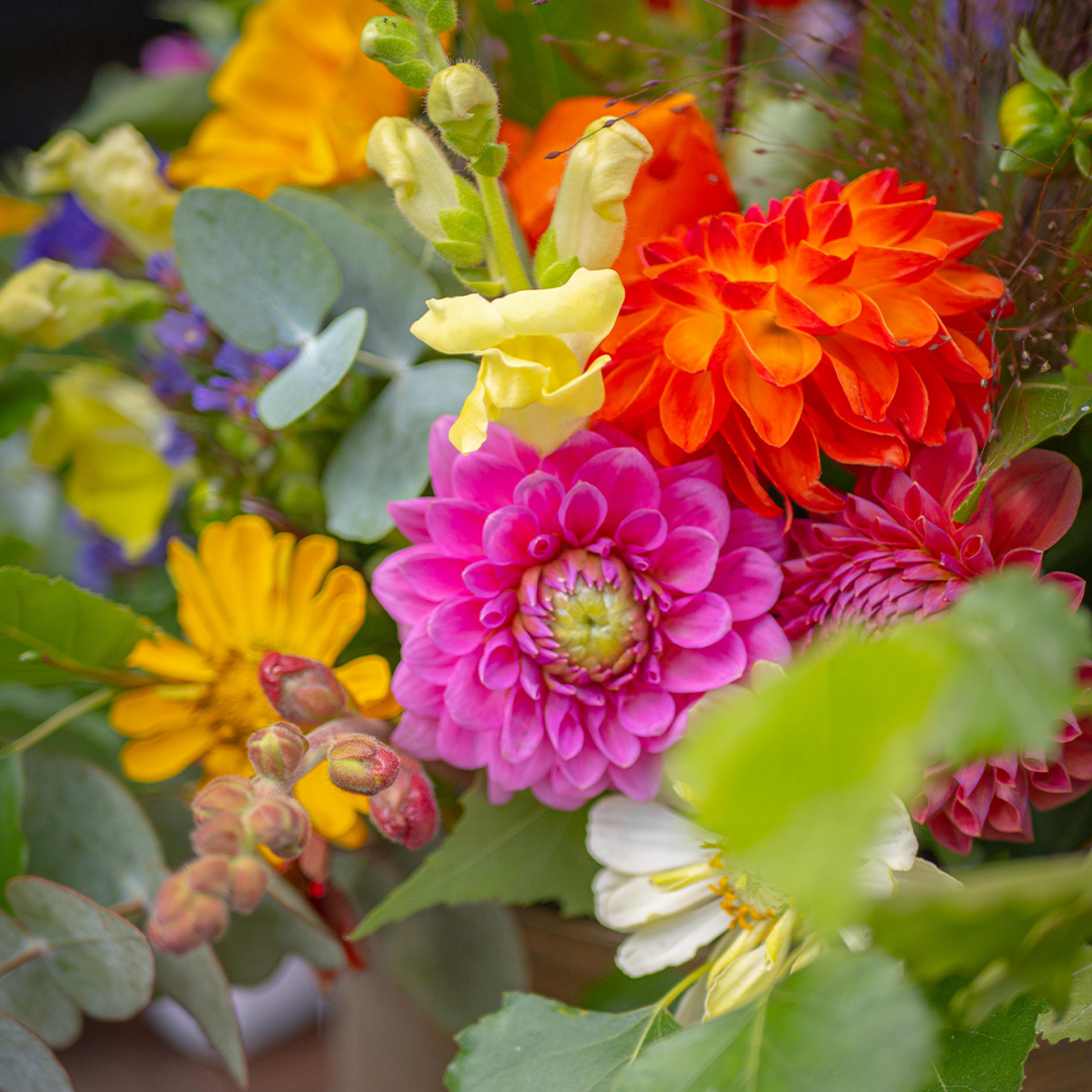 La Closerie du Kempferhof - Sunflower bouquet